Because Their Lives Matter
A percentage of shelter dogs are deemed beyond help, and we're here to serve them.
Dogs Playing for Life is a nonprofit with a mission to enhance the quality of life of shelter dogs to increase life-saving. Our programs are featured at international animal welfare conferences and implemented by shelters nationwide. The verdict is simple: it works.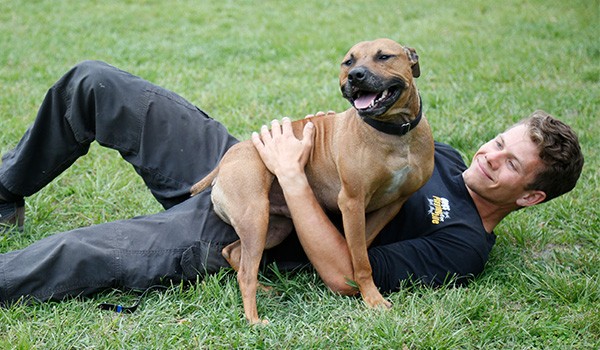 Dogs Playing for Life offers a variety of programs designed to save lives:
SHELTER DOGS NEED OUR HELP
Have you ever imagined what it must be like for a dog to end up in a hectic shelter?
For many such dogs, they know that their family is lost to them but they do not understand why. Imagine not being able to ask what is going to happen next or to tell someone that you feel alone and abandoned.
Long-term warehousing of dogs in kennel facilities can compound the problem. Many shelters simply cannot meet their physical and emotional needs, particularly for those that struggle with behaviors that are perceived as aggressive.
Dogs Playing for Life effectively tackles these critical issues shelter dogs face with a novel, hands-on approach that revolves around opportunities to play in groups – every day!
Our innovative programs define the meaning and importance of quality of life for all sheltered dogs by improving their experience through playgroups and individualized training, resulting in urgent and responsible lifesaving.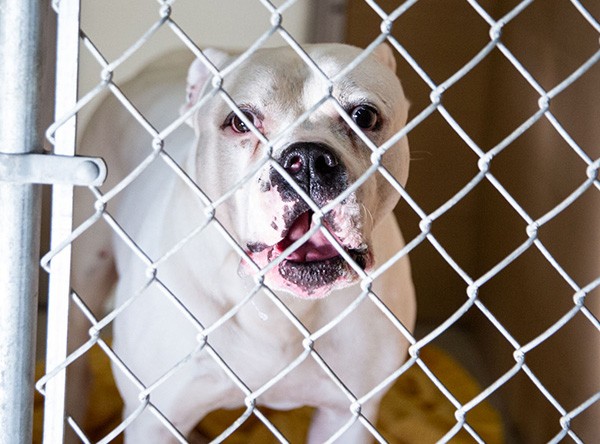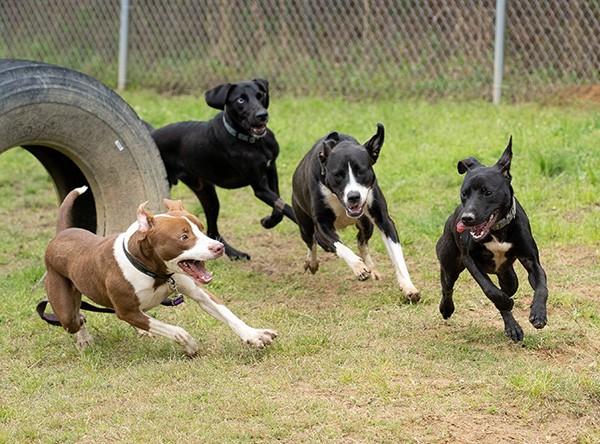 "Dogs Playing for Life has developed a revolutionary program." – Dr. Pamela Reid, ASPCA.
Playing can be a dog's most natural form of positive interaction and communication with both humans and fellow dogs. For shelters, allowing dogs to be dogs in playgroups can reveal their behavioral tendencies better than their reactions during the intake process, while kenneled, or during a formal behavior evaluation.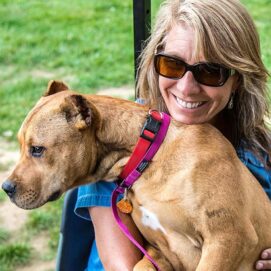 Unfortunately, shelter dogs are often mislabeled as aggressive and may never get the chance to show their true personalities under more normal circumstances.
That's why Dogs Playing for Life mentors shelters to see the best in their dogs through observing natural expressions shown during play!
Professional animal trainer, Aimee Sadler, has always known that improving the lives of shelter dogs ensures positive outcomes. Since her work in shelters began in 1998, Dogs Playing for Life's programming has been developed for this express purpose.
Approximately 3.3 million dogs enter U.S. shelters every year and 20 percent of them don't make it out alive. But as lifesaving across the nation increases, shelters are ready to tackle more challenging behaviors than ever before.
Life in kennels can be hard for dogs and many of them are lost without a specialized plan. Even if fostered or adopted, the dogs struggling behaviorally are often returned to the shelter, causing a strain on shelter resources and putting these vulnerable dogs at risk of euthanasia.
Dogs Playing for Life has helped nearly 300 shelters nationwide, introducing playgroups as an effective and efficient quality of life strategy. Our comprehensive programs help more shelter dogs thrive and each success story makes a compelling case for the need for our lifesaving work.
Our industry-leading programming has been introduced to hundreds of organizations effectively changing the sheltering landscape. Take a look at some of our success stories and you'll agree – our work saves lives!
Learn about our vital work in your community, the latest training tips and techniques, and special stories of redemption and love.