"Every Dog, Every Day!" is an out-of-kennel enrichment program that officially formed in 2015, whereby our expert staff visits shelters across the nation to teach the skills needed to offer daily playgroups to their canine populations. Playgroups have been proven time and time again to enhance the quality of life for most dogs, resulting in maximum lifesaving while reducing length of stay!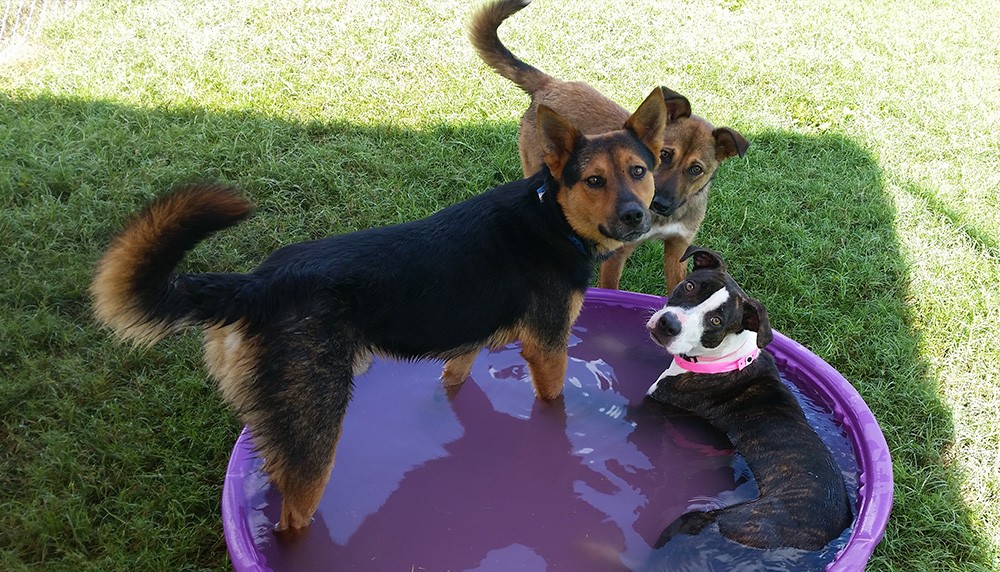 This program recognizes long-term confinement is not an appropriate way of life for any sentient being and has the potential to bring out the worst in our canine companions.
With playgroups, natural behavioral expression and canine communication can occur, helping to identify dogs that can fast track into homes. On the other hand, dogs with potential behavioral challenges can be better identified and benefit greatly from a targeted action plan for successful placement.
"Words cannot express our gratitude for what your team did for us. . . This whole experience was truly more than I could have ever hoped for. We made friends, played with dogs, and learned. In my opinion, that is a perfect day. I [now] know so much more about dogs at the shelter by watching them play."
– Wendy Ransome, Foster Coordinator at Darlington County Humane Society
Dogs Playing for Life helps shelters implement daily playgroups with their canine residents. We teach basic handling and training skills and even offer mentorships to staff and volunteers to expand their shelter's enrichment programming. In addition, we offer more advanced training and mentorship opportunities to shelters ready to work with more of their selective dogs to save even more lives.
Each year our experts present at international conferences teaching our model. As we continue to serve additional shelters, we want to understand how shelters use playgroups within the scope of their operations and resources to identify where more support may be needed to ensure that playgroups are implemented to their full potential.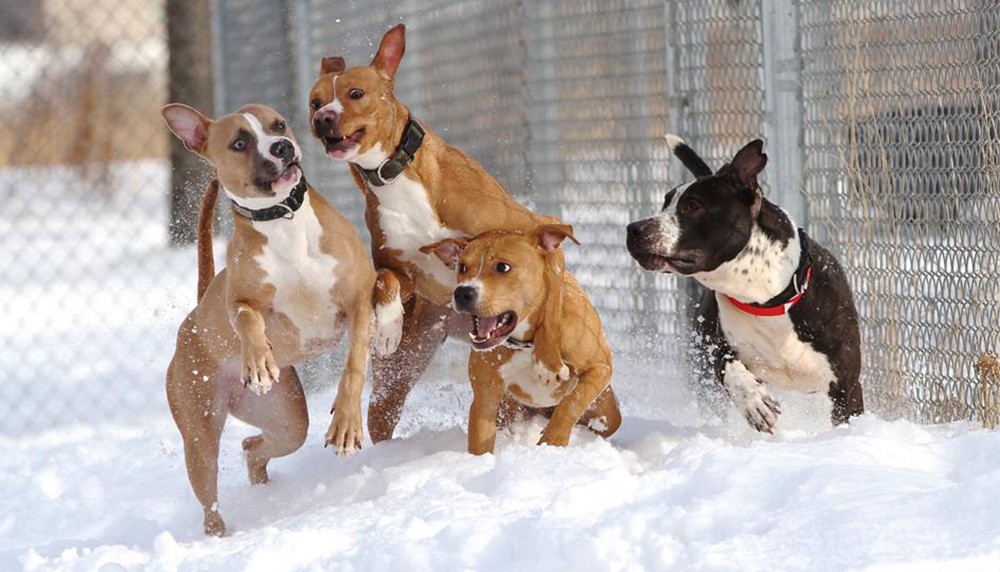 "Rescue groups are more likely to pull a playgroup dog than one that has never been in groups. We don't get many adoptions here so most of our animals go to rescues. A HUGE positive is that staff morale is greatly increased due to playgroups where we can enjoy the dogs and see them happy instead of the kennel view all the time."
– Stephanie Jones, Shelter Director of the Humane Society of Marlboro County
Learn about our vital work in your community, the latest training tips and techniques, and special stories of redemption and love.