Canine Center, Florida (CCF) is our first advanced training and behavior facility for unowned dogs that are suffering behaviorally. We review their histories and then professionally assess each individual dog to determine the best course of action for a positive outcome, whenever possible.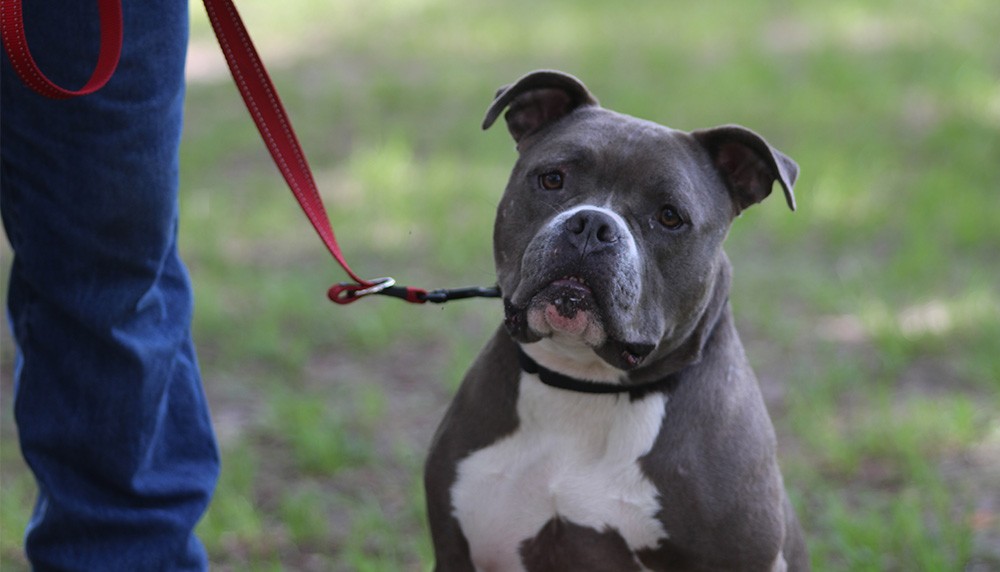 Transporting dogs from adoption centers to Canine Center Florida relieves a burden on shelter staff and infrastructure, enabling them to serve their remaining dogs more efficiently. By providing this advanced training resource we are effectively 'completing the cycle' of canine programming within the animal sheltering community so that we can achieve maximum lifesaving together.
To date, Dogs Playing for Life has performed beyond our projections with an 88% positive outcome rate for dogs served at Canine Center Florida.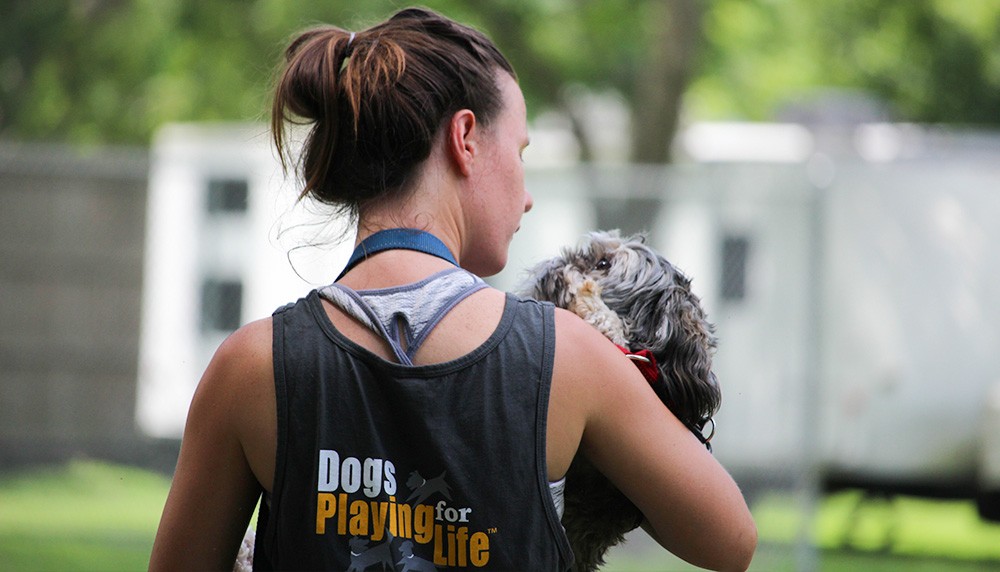 With demand for access to Canine Center Florida sky high, our goal is to open these facilities across the country to prevent dogs from needing to be transported long distances to access our specialized resources.
We provide lifetime support to our program graduates through adoption follow-up services. That includes our lifetime promise: Dogs Playing for Life will take back any dog that is not successful in their new home, for any reason.
"Our programs stress the consideration of the whole dog – physically, emotionally and behaviorally. We treat all animals as individuals."
– Aimee Sadler, Founder & CEO
Dogs Playing for Life brings at-risk shelter dogs to Canine Center Florida to receive training, love, and growth. Located in North Central Florida on 13 fully-fenced acres, the vast property includes 36 kennels for shelter dogs and 9 dorm rooms where dogs can experience a home-like setting and build companionship with their handlers.
At the Canine Center, we apply the same foundational principles from our 'Every Dog, Every Day' program to create a comprehensive, individualized training plan for each dog. Our goal is for dogs to spend less than 90 days on-site, which is critical to their emotional wellbeing while in training. With this model, each kennel could serve at least four dogs per year equating to no less than 144 annually.
Dogs admitted into the Canine Center Florida program receive:
Daily playgroups

Extended time outside of their enclosures at least 2x/day for enrichment and training (for dogs who don't participate in playgroups, no less than 3x/day)

Customized training protocols to support each individual dog

1-1 handling and training by expert staff and instructors from across the nation

Handling by Dogs Playing for Life mentees and volunteers to support solid generalization of skills

Field trips into our community to support solid generalization of skills and exposure

Foster opportunities (as needed) to "proof" their training in a home environment

Comprehensive reporting including robust video documentation
Upon successful completion of their individualized training program, the dogs are transferred to one of our placement partners, chosen specifically for that dog. Some dogs are paired with a professional foster to proof the training and ensure their safe future placement in a home.
Learn about our vital work in your community, the latest training tips and techniques, and special stories of redemption and love.