Adoption Follow Up - Helping Ninna at Home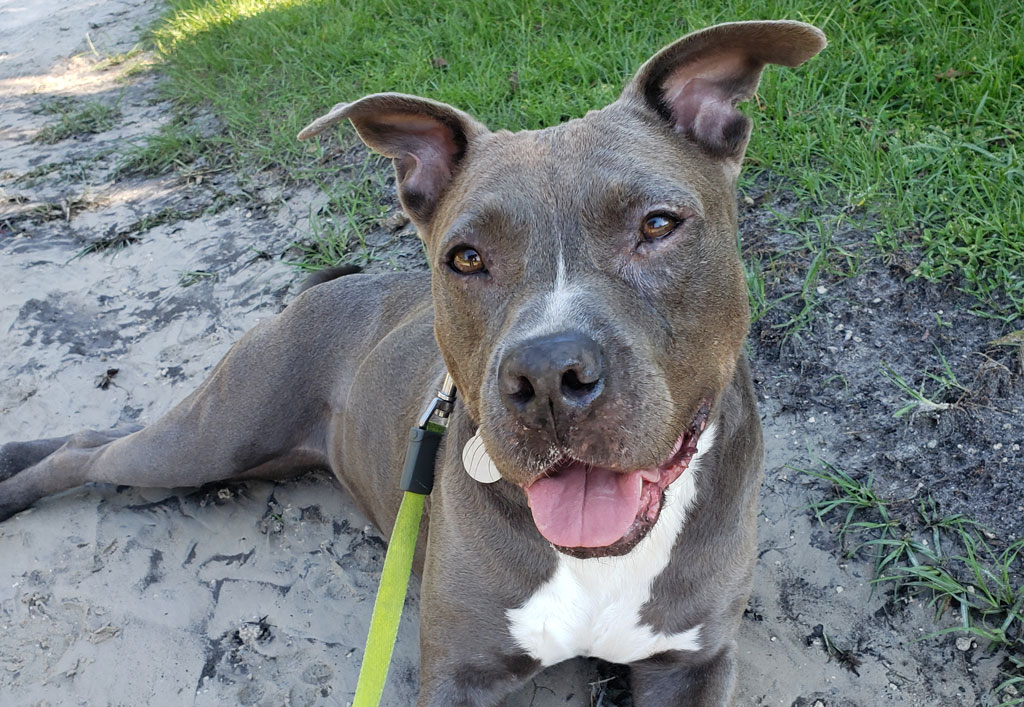 Did you know that because of our long-standing life-long Adoption Follow-Up & Support program, we are able to share stories like Ninna's? She came to CCF for evaluation because of concerns about dog-to-dog sociability.
When Ninna got to CCF, we started getting to know her with introductions to other dogs in playgroup, loose-leash walking, and basic obedience. Based on what we observed with Ninna's overall behavior and general demeanor, a previously reported knee injury was looking like the primary reason that she would often get defensive (or protective) of her hind-end when in playgroup and that her dog-to-dog issues were largely the result of pain rather than dog aggression.
Understanding that Ninna was dealing with pain and not struggling with behavioral issues, we needed to find a shelter partner that was open to placing a dog that would benefit from medical support, and Jacksonville Humane Society stepped in to help!
Ninna, being the sweetheart she is, was quickly adopted! As part of our post-adoption follow-up, her new family shared that "Ninna has been such a perfect addition to our family!" It is important to remember that new addition to the family requires an adjustment period, and Ninna's recent surgery added a bit more to manage. That's why we make ourselves available to help with questions or concerns – from a simple phone conversation to a home visit. In Ninna's case, helping mom and dad through how best to help her adjust to all the changes and the healing process. "The support you guys have given us during her surgery and adjustment all-around has been incredible and more than we could have ever expected. Even now, 3 months after the adoption, you guys still are available. Ninna and my family have gotten not only practical advice for behaviors but also advice on helping her after surgery to stay calm and happy and even now advice and emotional support on becoming better pet parents for her."
Why do we strive so hard to go the extra mile? Well, because of dogs like Ninna, and the hundreds of others we've helped!
Ninna at Canine Center Florida & Safe At Home